YOUR CHILD CAN LEARN A NEW LANGUAGE
You can be the reason why your child gets a better paying job, gets to travel to a new country, or scores higher on their SAT. Connect your child to a caring instructor that will customize and create a unique world language learning experience based on their interests and ability. With just a computer or tablet with a web camera and headset, your child can be well on their way to learning a new language.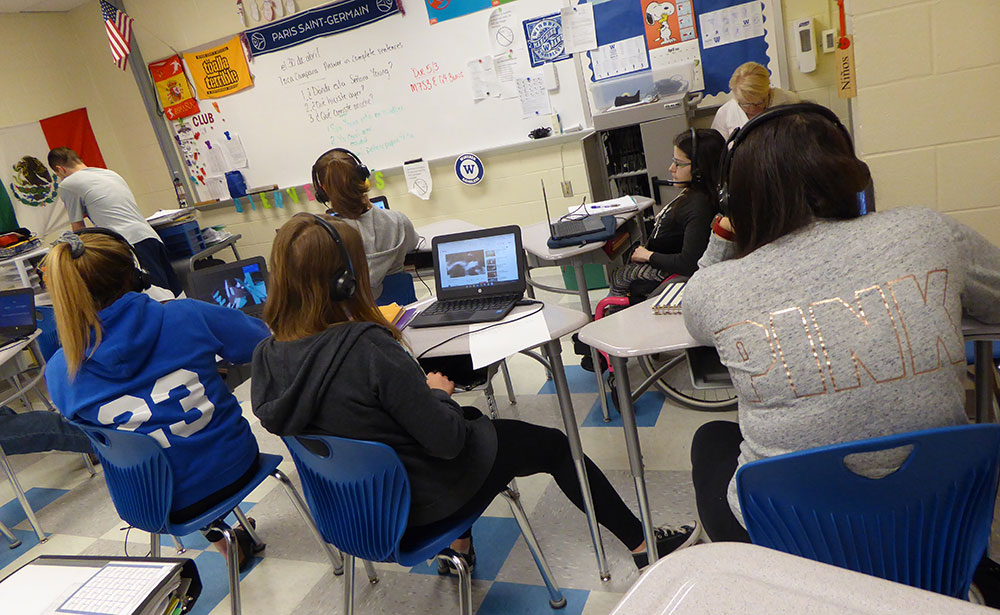 World Language Classes Offered:
Spanish
French
German
Japanese
Chinese
Latin
Arabic
All the above languages are offered in four levels (1-4) and available to middle school and high school students.
Students will get the opportunity to learn a new language focusing on the ability to speak and communicate in the target language. In live sessions the student, along with a small group of peers, will meet with their instructor in a virtual classroom. They will get to know their instructor and build a student-teacher relationship that will allow them to comfortably communicate to the instructor during the live sessions and throughout the week. Students can experience live sessions one, two, or three times a week at a time that best meets their family's schedule. On days in which they are not in live sessions, students will have the opportunity to continue their language learning with content and activities designed in a virtual learning platform. These authentic, relevant, and engaging activities can be done at any time to meet the student's needs.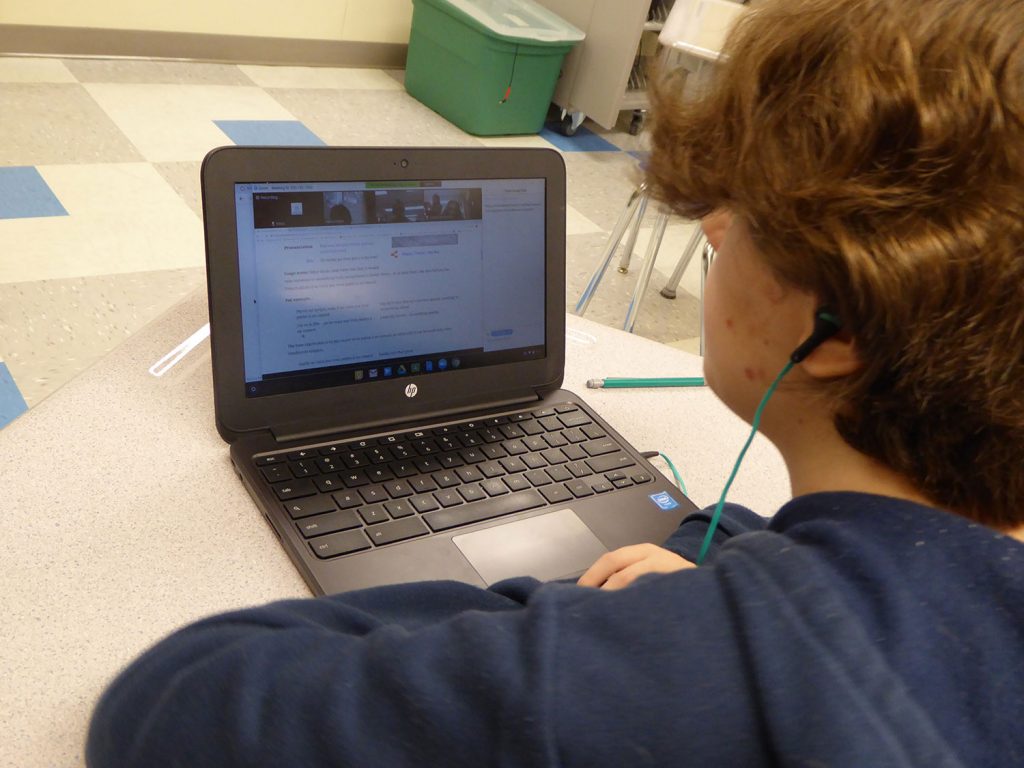 I like how it is online. It is fun to learn and you can meet new people.
"The communication with the World of Learning staff throughout the process was outstanding!! They were super responsive, listened to our feedback, and coordinated with us to make adjustments based on our building's schedule. The live sessions were instrumental in providing a cohesive, engaging learning environment for our students that directly involved the students in interacting and communicating with the instructor."
Principal, Eastern Lebanon County School District
CCA has been in partnership with The WOL Institute for a few years, but this is the first year that we have offered all of our High School language courses in partnership with them.  The WOL Staff is truly interested in putting student learning first ensuring that learning can happen anytime and anywhere.  They have been responsive to the needs of our learners, listened to our feedback and redesigned their program to meet the needs of our learners.
Manager of External Programs
"This year was my first year taking a fully online class because I am a freshman in high school. Next year, I am taking the next level of online language, Latin two, and other online classes due to my instructor exceeding my expectations of an online class. Any time my fellow classmates or I  had a question, my teacher was available for a clear explanation."
"Throughout my education, I've taken a number of courses within an online learning environment and this has been one of the absolute best I've experienced."
Japanese Language Learner
"My teacher was a very good teacher, as she was able to help me to learn Spanish in a fun, interesting way, not just using simple vocabulary and memorization."
"We have been utilizing World of Learning to enhance our foreign language curriculum for three years now! We believe that it is  working well because the learners are engaged and our teacher is happy with the resources, professional learning opportunities, and ongoing support."
Director of Education, Windber SD
Taking an online class is different because it allows for me to work at a more comfortable pace and work ahead if I am able to.
I can't say enough about my semester learning from Buckwalter Sensei. Throughout my education, I've taken a number of courses within an online learning environment and this has been one of the absolute best I've experienced. In fact, I'd say that it exceeded my experiences with on-campus courses." Melanie, Seton Hill University
Language learning requires students to actively engage and break out of our shells, I was particularly impressed with the activities that our instructor had us engage in from the beginning of the semester; she had us singing, stretching, signing from the get-go and quickly established our expectations for how we were expected to interact within the classroom.
Melanie, College Japanese Learner
I've taken up studying Japanese again using Duolingo, and I still remember the kana and several words like it was yesterday. I still can identify if something is a verb or a negative, too; you sure did a great job!