World Language Instruction with the WOL Institute: Have Fun Anywhere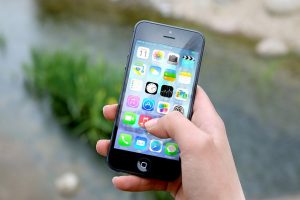 The reality of today's world is technology is everywhere.  According to an article published in the New York Post in November of 2017, "Americans check their phone on average once every 12 minutes – burying their heads in their phones 80 times a day, according to new research."  Think about that… knowledge and learning at the fingertips of a learner A LOT!
WOL Institute and Virtual Learning
The World of Learning Institute is a virtual language learning experience that allows learners to access their live sessions or coursework via a computer, tablet or mobile phone.  All the resources used with the World of Learning Institute are available any time, anywhere… with wifi of course!
So let's step back for a second. One of the essential components of learning a language with the World of Learning Institute is live virtual session attendance with awesome instructors and classmates. These live sessions are held in Zoom.  Zoom is a teleconferencing software that is free and easy to use. The instructor's Zoom room can be accessed with a link from any device so if the learner is on the go and can't get to a computer right away, they don't have to miss their live session, they simply log in with their phone or tablet device. Immediately, they can begin – greeting the instructor in the target language and enjoy the fun engaging activities!
The Asynchronous Space
The second component of learning a language with the World of Learning Institute is the authentic coursework in Canvas. Canvas is our learning platform that houses all of the content and activities to help build reading, writing, listening, and speaking skills. There are multiple ways to access content, no matter what preferred learning style a learner may have. Visual learner? No problem… watch an awesome video!  Kinesthetic learner?  No problem… practice with Quizlet flashcards and games!    talk about the fun assignments- learners get to explore real websites and media sources from the native countries in which the language is spoken.  Canvas also has an app that can be added on mobile devices for easy access!  No excuse not to practice or get work done while in the waiting room of a doctor's office these days.
So as often as learners check their cell phones, they will now have a reason to view it more, but with a purpose. They will want to have fun anywhere learning their new language! Check out a World of Learning Institute on our web page at worldoflearninginstitute.com