#BetterTogether The Human Connection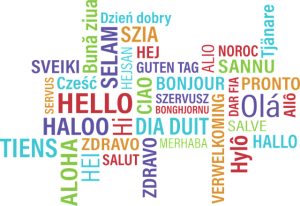 When I started doing work in social-emotional learning about 10 years ago it changed my life. In the midst of difficult times, I found ways to center-down. I learned that I don't have to do it all, I don't have to be everything, to everyone. No one has the capacity right now to take all of this in. And the kids, how do we help them? We reach out and let them know we care. 
What the experts are saying
In her article, Prioritizing Human Connection When Social Distancing Is the New Norm, Beth Rabbitt highlights the importance of caring adults in a child's life. She states; "A feeling of connection with one's teacher is crucial for perseverance, satisfaction, motivation, and affect, and students report lower "teacher presence" in online settings. Given this, figuring out how educators remain visible to learners and creating more touchpoints is critical."
At the World of Learning Institue, we do this every day! We start with HELLO! Our mantra this past week for our teachers is to show care and concern. It is really that simple. In our recent webinar, we highlighted a few ways that anyone can connect with their students using Zoom so you can be that caring adult.
You can start with just one of these great ways to connect:
PLACE –

Get a free Zoom account

and connect with your family. Watch this video by Olivia and Anita, helping you to navigate your way around the possibilities in Zoom.
TIME –  Let students know when you are available and send them an invitation to join you. Turn on your camera. You can feel connected by just turning on the camera and giving them a quick prompt. I have seen kids introduce their pet, show a favorite toy, I even saw a choir host a concert! 

SPACE – Plan a short activity. Read a book and journal, play a game or

share a favorite recipe

like our Chinese teacher.
You can check out some of our free resources HERE at MyExtendedCampus.com to get you started. Don't worry – even if you aren't great in a virtual setting, your smile will bring a need sense of normalcy in a very unsettling time. 
Contact Us HERE.