We A.R.E  … authentic, relevant, and engaging.
We're an online educational resource offering live, interactive world language instruction to schools and individual learners.
We A.R.E. … authentic, relevant, and engaging" learning!
Authentic – this means oral and written communication produced by native language users and directed to an audience of native language users in the target culture, such as a newspaper article. This contrasts with a text that is created for learners in the target language solely for instructional or assessment purposes, such as a textbook reading passage. (ACTFL definition)
Relevant – learning experiences that are either directly applicable to the personal aspirations, interests, or cultural experiences of students (personal relevance) or that are connected in some way to real-world issues, problems, and contexts (life relevance). (Source)
Engaging – the degree of attention, curiosity, interest, optimism, and passion that students show when they are learning or being taught, which extends to the level of motivation they have to learn and progress in their education. (Source)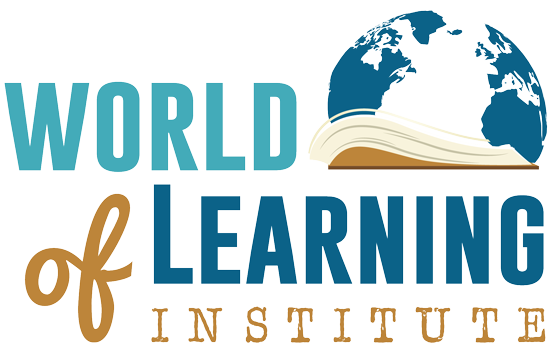 We provide face-to-face world language instruction in a virtual format.
We know how important it is for language learning to have an interaction with a teacher. As ACTFL states, "Interaction with a language educator is critical to building spontaneous interpersonal skills needed for real-world communication.
Intercultural competence is best acquired through human interactions and meaningful experiences facilitated through a language educator." Through the use of technology, we provide a variety of opportunities to gather resources and communicate, and to help learners have access to an educator and real-world communication!
We believe EVERYONE should have the ability to experience and learn world languages. Learning a language is never boring. From new alphabets to new fashion, there is always something interesting. A funny idiom or a fancy building – you find them as you learn to navigate new cities and climb distant mountains. You might even ride a supersonic train in China or glide down a river in the Amazon jungle. Language classes today encourage lots of interacting and speaking. While you still need to learn some basic grammar to have those conversations, learning to listen and respond is fun and engaging.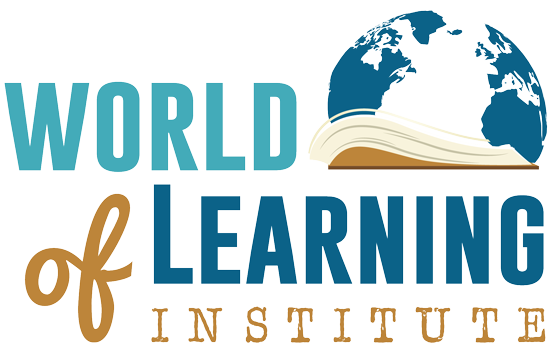 Our teachers are experts in delivering virtual instruction. As technology plays a large role in daily lives, it also has a large impact on World Language Instruction. Using virtual meeting technology allows learners opportunities to access not only a teacher in a face-to-face environment, but also authentic resources from all around the world. We use the latest resources that help learners develop their vocabulary and tools that support learning a new language and help students meet native speakers, as well as access learning materials anytime, anywhere. We love that technology helps us to support a teacher for everyone, expanding communication and giving learners access to real-world interactions and communication that supports World Language learning.
World of Learning delivers language education to you! At The World of Learning Institute we believe "…they can study at their own pace due to availability and accessibility of all necessary resources in the e-learning environment" (Evseeva & Solozhenko, 2015). When content is delivered through videos, readings, and hands-on activities learners engage and a variety of learning styles can be considered. This allows the barriers to fall and learning to be at the center.