Wow – This Has Been Crazy!
And HERE we
ARE!
It seems like we are just coming up for air! Since March 13th the World of Learning Institute and virtual instruction went from being thought of as ahead of our time to a necessity. We have hosted hundreds of hours of learning opportunities (in Zoom) to support our colleagues at IU8 and beyond in this very interesting time.
So, in addition to teaching our own students, we have been helping others, sharing our experience, and supporting anyone who needs our help. We have participated in webinars, hosted webinars, offered demo lessons, held office hours, created resources, and posted support to social media. I am proud of the work we have done to help make learning engaging, despite the challenges. We are grateful for the many people who have joined us to provide students with the best opportunities to learn.
We Do This Everyday!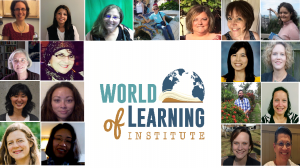 By leveraging our collective remote teaching skills and virtual meeting knowledge that has developed over the past 8 years, we deliver high-quality instruction that is critical (not just nice to have). We have had a long arc of opportunity to use synchronous virtual tools purposefully to engage in teaching and learning. I am excited to share a few of the resources and training opportunities that we have shared with our colleagues at Appalachia IU8 – I am sure they can help you, too!
Here are just a few that we have launched. And, we are here to help and support YOU!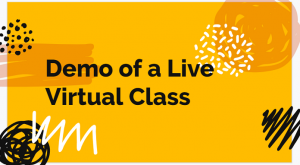 We Are Here to HELP!
As you look at any of the resources on our web page, blog, or social media, don't hesitate to reach out. We are real people – who have worked hard, struggled, and collaborated with others to effectively use these tools. We are always excited to learn, and hear how you are engaging learners and learning virtually. 
Follow us on social media on @instagram and @facebook as we build our catalog of resources.
Contact any of us by email – Anita Young ayoung@iu08.org, Olivia Grugain ogrugan@iu08.org, Pat Mulroy pmulroy@worldoflearninginstitute.com