Why I Chose the WOL Institute as My Career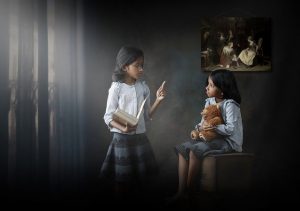 By: Anita Young
I remember being nine years old and playing in my neighbor's basement. I was the teacher… always! Fast forward twenty-five years and what I am doing? Still a teacher, but not the traditional teacher I pretended to be when I was nine years old. I certainly didn't have a magic eight ball that was going to prepare me for the job I have today. In fact, twenty-five years ago my job didn't even exist!
The Beginning Years
I remember my first year of teaching as if it were yesterday. The nerves, the worries, and yes, the excitement. I was eager to meet my students and share with them my global experiences and my love for the Spanish language. Like many first-year teachers, I was quiet and trying to get a feel for things. Apparently, I felt comfortable pretty quickly because, after six months, I was asking my administrators for new technology in my classroom to engage students. I knew nothing about budgets, requisitions, or how things worked, but they got me a new interactive whiteboard! I was thrilled and anxious all over again! Not only was I now teaching my students Spanish, but I quickly started teaching adults about educational technology. 
So now you have it. I loved being a teacher from an early age and I loved the thought of engaging students with educational technology as a young teacher. My life was fulfilled as a classroom teacher in a brick-and-mortar classroom, or so I thought.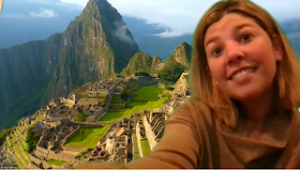 I am not sure I would call going from a Classroom Teacher to a Virtual Learning Specialist a career change because they are both encompassed in education, but nonetheless, they are different… very different! For over ten years I was a brick-and-mortar classroom teacher. I taught Spanish, gifted services, and English as a Second Language. I loved what I did. I worked with students and got the chance to share a lot of my passions with my students.
I Never Imagined
One day, as I sat home on maternity leave, my phone rang. It was a friend of mine who worked for Blended Schools and she asked me if I was interested in teaching Spanish online. I questioned it at first but then agreed thinking I could surely handle a newborn and teaching online. WOW! I was wrong… way wrong! I walked away from the experience (5 months teaching) thinking I certainly did my students an injustice. I questioned if they walked away acquiring any Spanish. I was disheartened, but I was intrigued.
I continued to teach Spanish online for a few more years, every year getting better and discovering how I could engage my students virtually and how I could help schools support students who just wanted to learn a language but didn't have a physical possibility in their school with a face-to face-teacher.  I found a new purpose.  This new challenge made me rethink how teachers and students could build relationships in a virtual learning environment.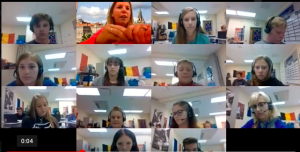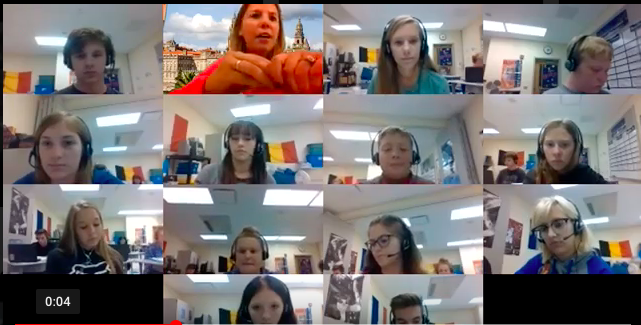 This was now my calling AND a huge career change. I never doubted making the change to IU8 and the World of Learning Institute. I knew I was joining a community of world language teachers who all shared a passion for their language. I was joining a community of virtual learning specialists and consultants who truly valued education and the equitable learning opportunities all students should have. And I knew that technology could help break down barriers. 
Lots of Learning
My career as a Virtual Learning Specialist and Virtual World Language Teacher hasn't been an easy road.  There were a lot of learning curves. The belief that teaching online is easier than face-to-face must be the belief of someone who has never taught online.  It's hard to make connections and build relationships with students when physical proximity isn't an option. We take a lot of those things for granted. We also value the power of learner engagement more and work REALLY hard to find ways to make sure it happens in order to deliver the quality education students deserve.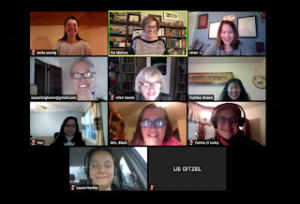 So do I love my career change? ABSOLUTELY! I love working with my amazing co-workers and supervisor. Every day I enjoy the new challenges it brings, I am a happier person and have grown a lot as an educator, a wife, and a mom. 
If you are interested in making a career change to a virtual world language teacher with the World of Learning Institute contact Dr. Pat Mulroy at pmulroy@worldoflearninginstitute.com for current openings.