Overcome the Obstacles and Break Down the Barriers 
By: Anita Young
and    BARRIERS 
As a parent of a child diagnosed with Autism I may know a few things about obstacles and barriers.  Over the years I have learned that these two items are very different.  Obstacles may impede, but they can be overcome with some effort.  Barriers, are a different story, and they are often hard, almost impossible to break down, but as a resilient parent, educator, and person I have learned that barriers CAN also be overcome.  They may take a little more advocating or a change in mindset, but they are not the end all.   
We hear these two words often as parents, educators, and school leaders. They are often followed by excuses (yes, excuses) such as: "We have no funding," "There is no time in the schedule," or "We don't have the staffing."  At what point do we get rid of the excuses and stop making these obstacles possibilities? When do we start taking down the barriers to make things better for our learners?
What IS Possible?
We are currently working with two school districts who have given me the inspiration I need as a teacher and perhaps someday, a school leader. They are learner-centered and surely know how to take down barriers.  Seneca East Local School District, a rural school district, in Ohio came to us seeking Elementary Spanish opportunities.  Their obstacles were similar to all the excuses out there- funding, teachers, etc.  Their superintendent's vision of setting up their students for success in the future with exposure to a language as early as Kindergarten is inspirational. After their demos with students, they knew they had to offer this opportunity to their students. The possibilities and opportunities outweighed any obstacle.  It propelled them to overcome the excuses and we are looking forward to having 45 Kindergarten students in our Elementary Spanish program next school year.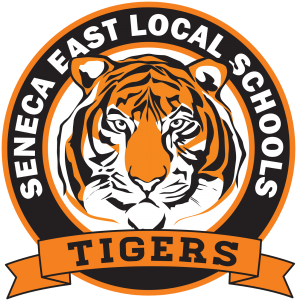 Let's talk about Bald Eagle Area School District and their commitment to EVERY child being exposed to a world language.  Their leadership in finding ways to support their learners is powerful. We recently held demo lessons with Bald Eagle Area's life skills middle school and high school classes. I had the ABSOLUTE privilege of being their facilitator and I will tell you, it is on the top five moments of my 14 year teaching career.  These learners were engaged for 25 minutes in the Spanish language… virtually!  If you missed the part where I mentioned these were Life Skills classes, let me tell you again, these are Life Skills classes.  Not less able, not less capable, and deserving of EVERY opportunity to be exposed to a world language.  This is my dream as an educator and the dream of a parent with a special needs child.
Want to Know MORE?
Our dedication to ensuring ALL learners get an opportunity to acquire a language is not just a sales pitch.  We live and breathe it.  We are beyond excited to build a partnership with these two school districts to give their learners THE BEST language learning experience in a virtual environment. These schools know how to overcome obstacles and take down barriers, they are exemplary models.  
Let us show you how you can be learner-centered and give all of your learners an opportunity to be exposed to a language.  We will work with you through the obstacles and the barriers.  Schedule a meeting or demo with us today to see for yourself or better yet… reach out to these  two school districts because they know what it takes and are doing it!